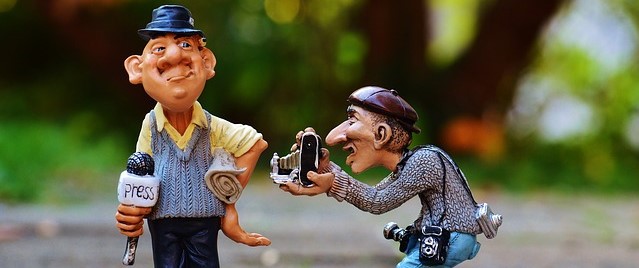 29th May
It's A Re-start For Karting on the 6th June.
From the 6th of June, we are able to have karts back on track here at Hurricane Go Kart Club.
But as the Government Restrictions state that we can only have 20 people gathering at a time, we must share the track time around and can only have a maximum of 10 drivers at the circuit. This will change when restrictions are eased further, but for now that's the number we need to go by.
These Drivers can be accompanied by ONE other person. This could be a Parent, Participant Licence Holder or Mechanic whose sole task is to prepare, adjust, or repair the kart as may be required.
The full Supplementary Regulations for the event can be found on the following link. Please read all the information clearly.  Covid-19 Supp Regs
We need your help, though.
We need at least 2 people to volunteer for each practice session. There is a small amount of work involved, but it will help to get everyone out on the track. You will need to be there for around 4 hours, so if you can spare the time it will be greatly appreciated.
If we do not have all the volunteers we need by Wednesday 4th June 3 pm, for the Sunday 7th June sessions, we will, unfortunately,  have to close the track.
Email hurricanegokartclub@gmail.com to let us know when you can help out. As a volunteer you will also need to complete the COVID-19 Declaration by clicking on the link below.
All Attendees wishing to practice will need to book their spot ahead of time by visiting https://www.trybooking.com/BJTCP (bookings open 1st June 9am) and completing the Karting Australia COVID-19 Declaration https://www.karting.net.au/karting-australia-travel-register-and-isolation-form  The email you receive when completing this form needs to be forwarded to hurricanegokartclub@gmail.com
We know that doing the extra paperwork – like booking your place and filling out a form – is a chore, but we need to ensure that we're doing everything possible to limit the spread of the COVID-19 virus, keep you safe and ensure that we keep heading in the right direction
We are looking forward to seeing you back at the track.
(Please)
26th May
Karting Looking To Re-start On 06 June!
Well the good news is – not surprisingly – that there is plenty of interest in getting back out onto the track. Yay! At this stage, then, the club is planning to have a practise session on that date, in line with guidelines laid out by Karting Australia.
Volunteers to help run the practise meeting are thin on the ground, however. Unless we can get enough volunteers, the planned meeting will be cancelled. So if you want to get the adrenalin running again and blow some cobwebs out, you need to lobby family and friends to come along and help out.
Everyone would like to hear the sound of racing karts screaming around the track at Wundowie again. Let's all pull together to help make it happen.
Check out the Covid Supp Regs HERE
17th May
Looking to Re-start the Karts post Covid-19!
We are looking to get an idea of numbers if we were to hold a practice day on the 6th June for Hurricane members only. We need to adhere to the new guidelines in place so practice sessions would be 2 -3 hours long depending on the numbers interested and if we can get volunteers to help run the meeting. Can you respond to this with a "yes" if you would attend a session on the day by Tuesday 19th at 6pm. Click here to reply
11th March
2020 Season Getting Into Full Swing
March newsletter is now up on the club website. View it here
Pit Bays – Renewals are due now. If you wish to renew a pit bay, please contact the lovely Amy.
Just so you know – Licence renewals are available online. kartingwa.com.au for more info.
Reminder – ensure your licence and membership are up to date prior to racing. (They need to be)
22nd February
WA State Regulations Have Been Amended
The first amendment of the 2020 WA State Regulations has been released. You can view the amended regulations here
03rd February
2020 Karting Manual
The 2020 Karting Manual is now available for download from this website. Over the past couple of weeks, Karting Australia identified a couple of minor corrections that were required to the 2020 Australian Karting Manual. The online manual has been amended, but if you have a printed copy, you may also wish to download and print out the Summary of Changes. Just click on the links below.
2020 Karting Manual
Summary of Changes
23rd December
WA Karting 2020 Calendar
KartingWA have reduced the number of printed copies of the WA Karting Calendar booklet for 2020, which contains not just the racing calendar, but contact details for each Karting Club and various State regulations.
In place of the normal printed booklet, Karting WA have issued a pdf to each club for distribution. You can view the booklet via the Race Details page (under Race Meetings & Practise) or by clicking here.
19th December
Please read the following information from Karting Australia:
From the start of January 2020, all Cadet aged drivers applying for their FIRST COMPETITION LICENCE will be required to undertake at least eight (8) hours of supervised driving practice before undertaking their Observed Driving Session (ODS) at their chosen Karting Australia Club.
The new Safety Training Requirements mean that a Cadet aged driver must complete at least eight (8) hours of driver training/practice on a Karting Australia licenced track prior to undertaking their ODS. The new Rule requires that:
"At all times while the Driver is undertaking the required training/practice, they must be supervised by either:
A Parent who is the holder of a Participants License; or
A person who is 18 years of age or older who is the holder of a racing licence issued by or recognised by Karting Australia; or
A driving instructor/coach who is recognised by Karting Australia.
The person supervising the New Cadet Driver's Practice sessions must complete the details of the practice undertaken on the New Cadet Driver Practice Log form which must be provided to the Official who conducts the Driver's ODS before they are permitted to undertake the ODS."
At the time of applying for their first licence, new Cadet aged drivers will receive a Practice Log Form by email that must be completed in just the same way that learner drivers on the road are required to log their practice hours. It's a one-time-only requirement. A copy of this form is attached for your records and distribution to your Clubs and Officials so that they are aware of what is required.
The completed form is to be forwarded to you as State Secretary/Administrator for your records. In due course, we will aim to have these forms able to be uploaded alongside the Driver's licence record on the licensing system.
One of the questions we've had has been from the parents of young drivers who have been practicing throughout 2019 to prepare for 2020 is if their hours from 2019 can carry across into 2020. These drivers can complete the form using the time on track that they have already completed they can retrospectively be accounted for by their parent or other licence holder on the form.
The ODS requirements to be undertaken before a new driver is permitted to commence racing remain unchanged.
A list of Karting Australia Recognised Driving Instructors and Coaches will be available on the Karting Australia web site. There is no fee charged for driving coaches and instructors to become "Recognised" by Karting Australia but the credentials of coaches and instructors will be assessed by an independent expert panel. All Recognised Driving Coaches and Instructors are required to provide proof of a current Working With Children Check.
Any questions please let me know. Please ensure that your ODS collects the log and it is forwarded to myself at the state office.
Regards
Michelle Lino
State Secretary
Karting WA Incorporated
18th December
The 2020 WA State Racing Calendar has also just been released.
You can see it via the Race Details page (under Race Meetings & Practise) or by clicking here.
16th December
2020 WA State Regulations have been released
You can read them here
13th November
Voting at the AGM
With the Annual General Meeting fast approaching and items on the agenda requiring members' votes, it is worth reminding people who gets to vote and how. It's actually easier to say who does not get to vote.
Most members get a vote. Those that don't are:
Dual members. That is, members whose licence details are held at another club. So if you joined Hurricane first, then joined Tiger, for example, you're good. If you joined Tiger first, then Hurricane, no vote.
Vintage members and associate members, although they can pay an annual upgrade subscription to be able to vote.
Members under 18 don't having voting privileges, but they can nominate a proxy to vote for them. The proxy must be a member. So if you are a Mum or Dad of a junior racer, unless you are a member, you cannot be the proxy. You can find someone else who is a member to be the proxy, or you can become a member.
The cheapest form of membership is associate membership. Currently, that's $30/year. You can then vote as a proxy for your child.
Membership applications and proxy forms are found by clicking this link.
11th November
Long Track Racing at the Collie Grand Prix
Time to get your motor runnin' and head on down the highway. If you're looking for adventure and whatever comes your way, try long track kart racing at the Collie Motorplex on 30th November, brought to you by the Superkart Club of WA
Check out this link: Collie Grand Prix
6th November
Heads up on the Marlene Dean Kart Muster
I hope everyone's getting revved up for the last clubrun of the year. Just wanted to point out some important differences to the normal schedule.
Gates are open at 9am.
Entries will be taken from 9am-11am NOTE: Entries CLOSE at 11am.
You are strongly encouraged to enter online.
Practise will run from 10am-12noon.
The AGM will start at 12:15.
After the AGM will be the annual pit straight photo headed up by the Pink Beast of Marlene Dean.
Then we race.
It would be great to see as many attend as possible. Marlene was well loved in the karting community throughout WA, so members from other clubs are more than welcome to come pay their respects, join in a fun day racing and have a great time.
We'd love to see everyone stick around after racing for the sausage sizzle and presentations, and swap stories in the clubrooms to close off our racing schedule for  2019.
3rd November
Notification of HGKC 2019 Annual General Meeting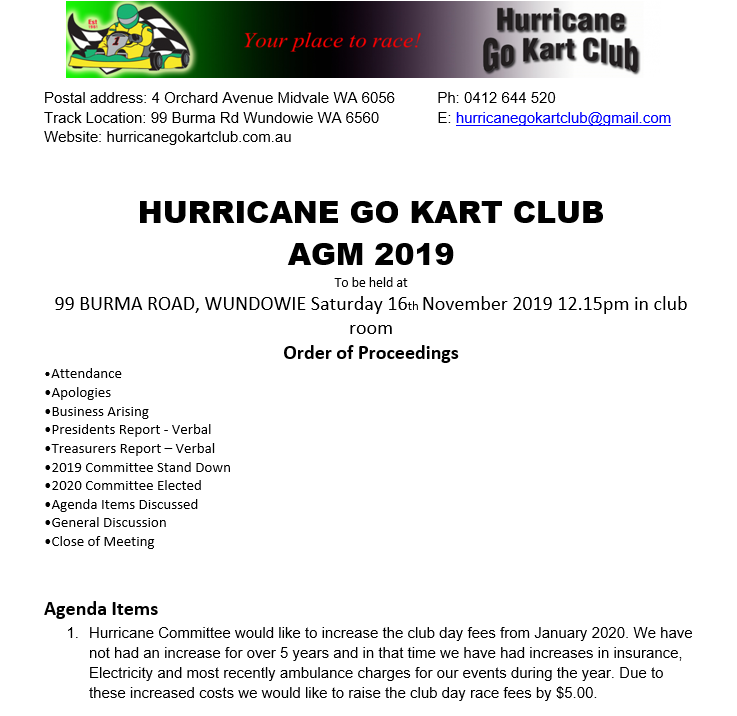 End of agenda. See you all at the Marlene Dean Kart Muster.
1st October
Preliminary Notification of HGKC 2019 Annual General Meeting
Hurricane Go Kart Club's Annual General Meeting will be held on 16th November 2019.
Hurricane Go Kart Club Committee Position Nominations
 AGENDA ITEMS
All agenda items are to be in writing and returned to the Secretary no later than 14 days prior to the AGM (2nd November 2019).
The online suggestion form can be used for agenda items. Simply type "Agenda items(s)" in the subject field and enter your agenda item(s) in the field below.
Online forms are available on the club website at https://hurricanegokartclub.com.au/suggestions/
 Proxy Votes
 Postal Votes
 Formal Notice of AGM
Formal notice of the 2019 AGM will be sent out at least 30 days prior to the Annual General Meeting by email.
Kind Regards,

Amy Sears
Secretary, Hurricane Go Kart Club
1st October
Announcing Marlene Dean Kart Muster Polo Shirts
You can now order polo shirts, either unisex or ladies (fitted), to commemorate the Marlene Dean Kart Muster.
They are a fabulous way to show your respect for a wonderful competitor, ambassador for ladies karting and life member of the Hurricane Go Kart Club.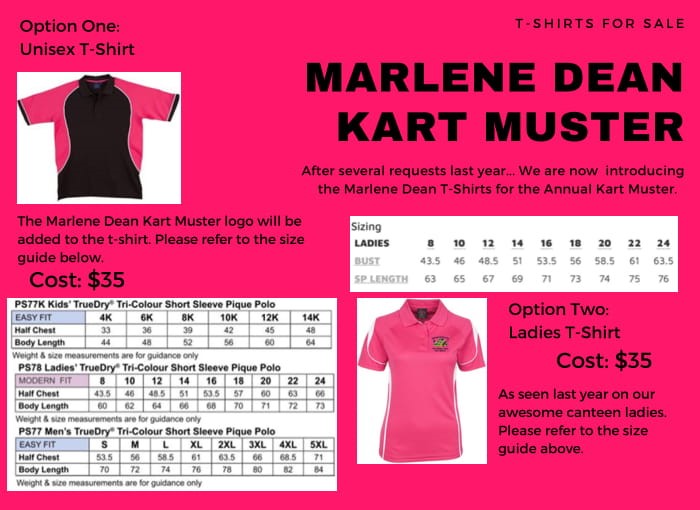 Download an order form HERE
14th August
Calling All Reporters
Hi Hurricaners,
I'm sure you've all noticed that Bree Rhodes, Brandon Locke, Emily Loughton, Jaden Raso and Toby Hobson have all contributed to the newsletter in the last couple of months, with even more reporting rolling in for the latest newsletter (out today), so thank you very much, guys and girls, for your contributions.
Who wants to have a bit of fun?
Your committee is now looking for someone to help connect members a bit more and have a bit of fun doing it.
We would like to have reports written about our race meetings: Certainly covering results, but maybe also something about each class and a little extra for a featured class each meeting. This is something that one person can do for the entire meeting, but maybe you would only like to write about one class. That would be okay.
The article would be posted on the club website each month, along with the name of the reporter.
Any budding reporters out there?
We are looking for people who are willing write for the website, either on a regular or a one-off basis. Exactly how it would work would depend on how many people want to get involved.
You can be male or female, adult or child, but you must write in English!
So how about it? Who wants to write race reviews? Contact Amy and we'll be in touch.
27th July
The King Of The Hill is on again!
The 2019 King Of The Hill is WA's premier Open race meeting.
It's time to think about heading up the hill for some practise, because the competition is going to be fierce.
Entries are open now and the supplementary regulations are available here.
After running Juniors and Seniors on separate days for the past two years, they have been re-joined and the KOTH will again be run over one day of frantic action. Book your spot and stake your claim.
The King Of The Hill is on again!
18th July
Extended Opportunity!
The silent auction for corner naming rights has been extended to 5th August.
Your business name will be heard whenever there is track commentary and often during trophy presentations as well. Plus, if you choose to display your business signage too, your business will be prominently displayed at your corner.
This is a great opportunity to promote your business and help Hurricane Go Kart Club at the same time.
The silent auction has been extended, but will definitely be closing on 5th August.
See below for the map and full details of which corners you can have named after your business. Or yourself, for that matter.
SNOOZE = LOSE, baby!
08th June
Great Sponsorship Opportunity!
Hurricane Go Kart Club are providing your business with an opportunity to promote itself by sponsoring a corner.
GET YOUR NAME OUT THERE.
BEEN SEEN AND BE HEARD.
Bid for your right to name some of the prime real estate around the Hurricane Go Kart Club track at Wundowie!
A silent auction is underway NOW for naming rights of each of the the 5 corners listed below.
Your business name will be heard whenever there is track commentary and often during trophy presentations as well. Plus, if you choose to display your business signage too, your business will be prominently displayed at your corner.
This is a great opportunity to promote your business and help Hurricane Go Kart Club at the same time.
The silent auction is open NOW, and you will need to get your bids in by 15th July.
You need to tell us:
The corner you would like to name,
The name you would like, and
Your bid amount
Don't forget, this is a silent auction, so you have no idea if your bid is leading. (Hint: To be more likely to win, submit your highest bid!) You never know; you may score an absolute bargain.
Gotta be in it to win it!
Get your bid in before it's too late.
You snooze, you lose.

Contact Amy with any questions on this. Call Amy on 0412 644 520, or email hurricanegokartclub@gmail.com
25th April
State Rules Have Been Updated. Again.
The following sections have been amended:
Western Cup, General Rule 1a)
Northern Zone, Classes & Dry tyres 2a)
State Series and below – Additional Divisions, 6a)
Click here to see the amended State Rules
23rd April
Hot-Off-The-Press Info on May's Memorial Clubrun
Here is the first info on May's clubrun, which promises to be one helluva day.
See the poster below.
Mark it in your diaries now, and spread the word.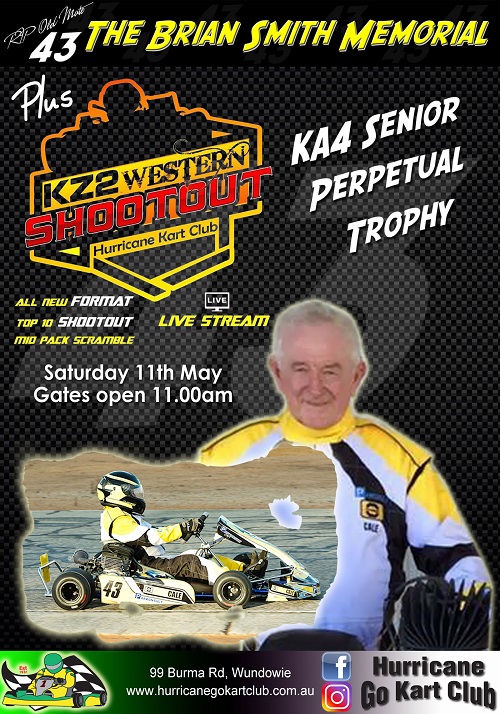 15th April
Sponsorship being sought
Looking for generous businesses or even awesome individuals who be interested in class sponsorship for the Western Cup, or a package deal to include a class in Western Cup and King of the Hill.
If you would like to support either event, could you let Amy know please? Class sponsorship includes the following:
Your business logo in any race day programme
Verbal mentions from the commentator on the day and at the drivers brief.
Exposure on the club's social media platforms, website and any other media productions.
There is also the option to present the trophies for your chosen sponsored class.
Call Amy on 0412 644 520 or email hurricanegokartclub@gmail.com
6th April
The Australian Kart Masters is NOT on this month!
Notification from Karting Australia NSW:
The organisers of the Australian Kart Masters at Grafton Sporting Car Club have taken the decision to postpone the event after extensive consultation with competitors. There has been strong support for the event amongst eligible competitors but the timing (Easter weekend) has prevented many from taking part due to family commitments.
As a result, the event will be rescheduled to a date later in 2019 that will be announced once a revised calendar is locked down.
Grafton Sporting Car Club listens to the competitors
Mick Thompson, Karting Secretary from the Grafton Sporting Car Club said "We've had great sponsor support and everywhere I go competitors have told me that they want to come and compete in the Australian Kart Masters at Grafton, but the date has been a hurdle for the vast majority of competitors. By re-scheduling the event to a different date, those competitors will be able to join us at the event".
Dave Laughton, President of Karting Australia NSW said that making the change demonstrated the open and honest relationship that KANSW has with its member clubs and competitors "We're a new Association with a new calendar and when the majority of competitors tell us that they love the event, love the format we've announced, are looking forward to going to Grafton and taking on a different track but simply can't get there at Easter, then we take the sensible step of postponing the event to a time later in the year that works better for competitors".
Grafton Sporting Car Club has received a Grant from the NSW State Government to re-surface the entire track surface and this work is scheduled to commence in May this year. Postponing the Australian Kart Masters means that the club will be able to concentrate all its resources and labour on making the preparations needed for the re-surfacing work, so that the best possible outcome is provided.
In regard to the resurfacing, Mick Thompson had this to say "The new Track surface will really improve our racetrack and give competitors a top quality surface to race on when they come here for the Australian Kart Masters and our other events – we're really excited about the new surface".
When the new date for the event is announced, competitors will be able to look forward to not only a new and enjoyable event but also a newly-resurfaced racetrack as well as further improvements to paddock and operational areas, delivered by the hardworking Grafton Sporting Car Club members and the Grant funding provided by NSW State Government.
2nd April
The Australian Kart Masters is on this month
If you're of "Masters" age, are looking for a fun way to spend a couple of days over Easter and would like to win yourself a grey plate that you can race with over the next year, the Australian Kart Masters on Saturday April 20th and Sunday April 21st is the ideal event for you –regulations here: http://www.kansw.com.au/eventdocs/33697/2019-Aust-Kart-Masters-Supplementary-Regulations-FINAL-15.3.19.pdf
KA licence holders from anywhere nationally who have turned 40 before April 20th, 2019 are invited to compete in the Australian Kart Masters at Grafton. That includes competitors from NSW with a current KA licence, regardless of the affiliation held by their home club.
There'll be plenty of racing for you over the two days with each class enjoying a Practice session, four Heats, a Final and in some cases, a Super Final. There'll be a Pole Shuffle to set the grid for the 3rd Heat, plus random, reverse and accumulated points grids – full details are in the regulations but the format will make for a fun weekend!
Mountainview Circuit is owned and run by the Grafton Sporting Car Club and presents a fantastic Kart Circuit with climbs & descents plus huge views out over the surrounding area. The facility is used as both a Kart circuit and a Hill Climb for cars (using additional track sections) and provides a relaxed, enjoyable, "country" atmosphere and experience.
The paddock has plenty of space for you to pit, you can camp right there at the track or stay in town, there's a band on at the track on Saturday night and the event will be a great social get-together for all competitors and their families over the weekend.
Grafton itself is a classic Australian country town sitting right on the Clarence river. There are a variety of activities always on around town, along with some great cafes, restaurants, clubs and pubs providing a wide range of experiences. More information can be found at these links:
Clarence Valley Tourist Info: https://www.myclarencevalley.com/
Grafton activities: https://www.visitnsw.com/destinations/north-coast/clarence-valley/grafton/activities
Trip Advisor page including Accomodation: https://www.tripadvisor.com.au/Home-g255322
Grafton Sporting Car Club has assembled a strong group of supporting sponsors, with every class being sponsored and a range of great prizes and awards on offer. Make sure you leave room in your trailer to carry it all home!
The Australian Kart Masters is a different way to enjoy Easter and with the event finishing on Sunday afternoon, you have plenty of time to get home or you might stay in the area for a few more days & experience all the delights of the Clarence Valley and the hidden gems on the coast nearby.
Don't miss out – early reduced cost entries close on April 14th
The preceding article was reproduced courtesy of Karting Australia NSW
8th March
Northam Flying 50 is on again
For those who haven't heard of it, the Northam Flying 50 is a car race around the streets of the Northam CBD. It is organised by the Vintage Sports Car Club of WA (VSCCWA) and the event co-ordinator is one of our very own club's life members, Randle Beavis.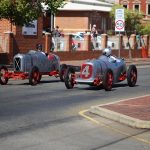 It's great fun, spectator entry is free, and you have a great opportunity to get up close to some classic racing machinery. In the past, Hurricane Go Kart Club has contributed to the Northam community by providing marshalls for the event. Specifically, they are looking for people to man the crossings, to stop people from entering a live race track. It's a pretty easy task and you get really close to the action.
Not only would you be helping the Northam Shire (who provide funding to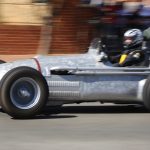 Hurricane year after year) and the Vintage Sports Car Club, but you would be helping Hurricane, too. Our club will get paid for providing volunteer crossing marshalls. And you get lunch provided.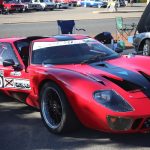 Ideally, Hurricane would like to provide 12 crossing marshalls ( that's 4 per crossing). So if you haven't seen the event before, I invite you to do yourself a favour and get along. It's run this year on Sunday, 7th April. Please note: This is the weekend of the Carnival of Karts. If you intend to enter the Carnival of Karts, please do not put your name down. If you're not involved in the Carnival, however, treat yourself to something different this year.
There is full commentary via a p.a, a car display, street stalls, live band and more.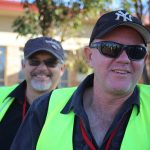 Events include sports cars, racing cars and historic touring cars. So do Northam, the VSCCWA, Hurricane and yourself a favour and volunteer for a fun day of motor racing, country style.
To read more about the event, click here. Call Amy on 0412 644 520 for more details, or to volunteer.
If you'd like a sneak peek with a driver's eye view, check this video out (the race starts at about 2:25 into the video)
27th February
Entries close for one Open meeting, open for another
Today is the last day for online entries for Round 1 of the Western Cup at Gerro, but it's also release day for the Coastal Classic down at Bunbury. You can view the Supp Regs for the Coastal Classic on our Supp Regs page. Go on. Click the link.
4th February
Clubday Supp Regs
Supp Regs for the first clubrun of the year are now on the website. Find them here. It is worth noting that the gates are opening a little later this Saturday, at 12 noon. Put on your race face and get out there and have some serious fun!
3rd February 2019
Busy Bee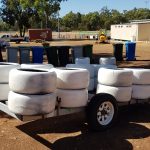 Hurricane had a busy bee at the track this Sunday with a pretty good turnout. A lot of good work got done. Included in that was the replacement of some safety barriers with the use of Supercar tyres kindly donated by Supercars Australia.
The barriers are a work in progress and more will replace the old green ones in the coming months. The old ones will not go to waste. They will be used to extend and replace existing barriers.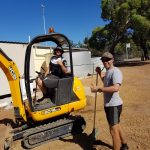 The pits and paddock had a general cleanup, with rubbish and a lot of leaves removed. Water was plumbed in to the ambulance building. The track was cleaned of dust and debris with  a blower. By the time clubday rolls around, you will also notice new track markings in line with the revised KA rules. Specifically, I'm talking about control lanes, or "tram tracks" that will be used to control starts.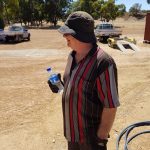 All karts must be within the tram tracks for their side of the grid as they approach the start and remain within the tracks until the green light. If you're not sure about the new rule, check out the 2019 Karting Manual. You'll find it in Competition Rules, Chapter 1, Rule 22(d)(xii). Minimum penalty for wandering outside the tracks is 3 seconds, so it's worth knowing what you're supposed to be doing.
But back to the busy bee. After work finished, the barbeque was cranked up and everyone enjoyed rissoles, chops, snags and steak to go with well-earned refreshments. Thanks to all hardworking members who donated their time and big efforts on the day. The committee really appreciates it. And a big thanks to Robbie, The Prez,  who supplied the meat.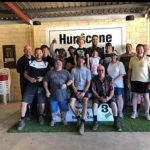 Listening to the committee members chatting over drinks, there was a lot of talk about changes and innovations they are contemplating for this 2019. It promises to be an exciting year, and after a fun run on a stinking hot day in January, it all kicks off properly on Saturday. We hope you can make it out to be part of it and show everyone why Hurricane really is the friendly club, and Your Place To Race!
15th November 2018
2019 Fees Structure has been released by KA & KWA
Karting Australia have released details of their fees for 2019, concurrent with Karting WA doing the same. You can read these fascinating articles by clicking here   KA fees   KWA fees
3rd November
The club's AGM is to be held immediately before racing starts for the November clubrun. The committee would like as many members as possible to attend and have their say on the issues that affect the club, as well as find out how things have gone in the past year.
Marlene Dean Memorial
The last clubrun of the year is named after and will be held in the memory of Marlene Dean, who was a life member of the club and a legendary figure in the history of WA karting. As with the Brian Smith Memorial, it promises to be a big day.
We would love to see you all out there, racing if you can, but participating in some way even if you won't be racing. Hurricane would also like to invite members from other clubs to come and race, to help celebrate a special day.
26th July
The King of the Hill is "going to be huge"
So says club president, Robbie "The Prez" Bertram.
Always the premier event in WA karting, this year sees the return of the 2-day event trialled last year, in which the Seniors and the Juniors have what amounts to standalone events. So although the event runs over two days, only a one day commitment is required from the competitors. And with fewer classes on each day, there's little time for the drivers to stand around getting bored. It's full-on.
The seniors run on the Saturday, with featured classes being the KZs in the 4th round of the State Series, plus Restricted 125 Light & Heavy, who will compete for the trophy and title of King of the Hill.
Following racing on Saturday, things don't slow down, with presentations and a live band on the agenda. There will be random prize draws and camping is not only permitted, but encouraged.
Sunday will be just as hot, when the Junior and Cadet drivers strut their stuff. Plus, there's the big raffle draw (see next news item).
You do not want to miss this big weekend of racing. Saturday 25th and Sunday 26th August. Full details in the supplementary regulations. View here
New Major Sponsor
Hurricane Go Kart Club is delighted and proud to welcome on board a new major sponsor for this year's King of the Hill in Polmac Trailers.
In times when business is doing it tough, Polmac Trailers have dug deep to support grass roots motorsport in WA and Hurricane Go Kart Club can't thank them enough.
And everyone has a chance to benefit from their sponsorship as they have kindly donated a fantastic karting trailer which is being raffled off.
Tickets are currently on sale and will be available at the next clubrun on 18th August, as well as the KOTH the following weekend, of course. The draw for the trailer will be held on the Sunday after the Juniors and Cadets have finished racing.
Gotta be in it to win it!
1st March
Lake King Kart Club say "SEZ is going ahead"
LKKC yesterday announced that Round 1 of the South East Zone series will be going ahead, regardless of entry numbers. They advise that KA3 Junior and TaG125 Restricted Combined will be run "regardless if they meet the minimum of 4 entries." Currently, these classes have 3 and 2 entries respectively.
No mention was made of what they will do with KA4 Junior Heavy or TaG125 Heavy – which currently have no entries – if any late entries are received for these classes.
LKKC are entitled to cancel those classes with less than minimum numbers by close of entry, but have chosen not to do so, allowing karters from those classes to have some fun. So good on LKKC for not cancelling these classes.
8th February
February Clubrun Changes
We will be starting a bit later at the February Club day. Timetable as follows:
Gates Open: 1pm
Practise: 1:15pm to 3:30pm
Canteen Open: 1:30pm
Scrutineering: 1pm to 2:30pm
Close of Entries: 2:30pm
Officials Brief: 3:30pm
Drivers Brief: 3:45pm
Racing from 4:15pm
23rd January
Western Cup Round 1 Supp Regs Change
IAME X30 Technical Information
Owing to delays in shipping from Italy, none of the alternate X30 components that are the subject of "Homologation and Technical Specification Update Bulletin 78H – 4 " dated 30 November 2017 will be permitted for use at Round 1 of the Western Cup.
16th January
Cancellation
Due to lack of entries, Albany City Kart Club has cancelled the Southern Sprint meeting. Their committee is currently looking at alternative dates later in the year.
This is sad news for the kart club, karting in general, and for those people who had already entered.
7th January
Supplementary Regulations for the Southern Sprint and Round 1 of the Western Cup are now on the website
View them here
29th December
The 2018 State Regulations have been released
View them here
15th Dec
The 2018 WA Karting calendar has been released
View it here
16th Nov
Karting Australia pushes the start button on National "Club Driver Rankings" in 2018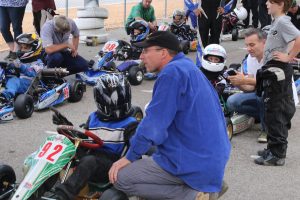 Karting Australia is set to launch an exciting National point score system to provide the Club-level racer with extra incentives to compete at their local Clubs more often in 2018.
The Club Driver Rankings (CDR) will provide the opportunity for Drivers to not only see how they are faring against drivers in their home Club but against any other Driver across the Country, while vying for thousands of dollars in prizes.
"Club-level racing is a vital part of Australian karting. The new Club Driver Rankings program will enable Drivers to race locally and be ranked nationally," said Karting Australia Chief Executive Officer Kelvin O'Reilly.
"It's about those Drivers who turn up month after month at their local Club to compete and allowing them to see where they rank on a National scale but without the added expense of traveling across the Country. It's also about encouraging Drivers to race at their Clubs more often.
"Entry into the Club Driver Rankings is free for participating Clubs and Drivers and has been made possible by utilising the resources, data and systems provided to us by our new timing partner MYLAPS."
The 2018 Club Driver Rankings prize pool will be announced in the coming months, along with an incentive program for participating Clubs.
Clubs will be required to nominate a maximum of nine Club Meetings between 1 February and 31 October that will count for Driver Rankings.
A Driver's six best Race Meetings in a single Class at each Club will be tallied up to create their final Ranking. To be eligible for an end of year Ranking, a Driver must compete in a minimum of four Club Level Race Meetings at a single Club in 2018.
Drivers can compete at multiple Clubs and in multiple Classes or Divisions, however their points at different Clubs and in the different Classes will not be combined in the overall Rankings.
"While winning is a bonus, it's also about participation with the point score equalised across small, medium and large sized Clubs," added O'Reilly
"As all races count in the Rankings, finishing well in the heats as well as the final becomes important. It doesn't matter if you race at Port Hedland or North Shore your chance of National Ranking recognition starts in 2018."
More information on the Club Driver Rankings will be provided in the coming months ahead of the first point scoring events in February.
25th July
Supp regs for the 2017 Arise Racing KOTH have been released and are now available for viewing.
15th July
2017 Arise Racing King of the Hill
That's right. Arise racing are announced as naming rights sponsor for this year's King of the Hill.
It seems only fitting that the organisation that provides ultimate motorsport experiences would want to support WA's premier karting event. Welcome on board.
Arrangements are well under way for this year's event and, as usual, Hurricane are changing up how things are usually done. This year, it's innovation in event format.
13th June
Members Business Register
Hurricane is pleased to advise that the Members Business Register is now up and running on the website. Read all about it HERE
9th June
Shopping in the fast lane
Amy's been able to cut down on the time it takes
to do her weekly shopping, but the other shoppers
look at her funny.
Brian Smith Memorial Clubrun
Congratulations to all involved.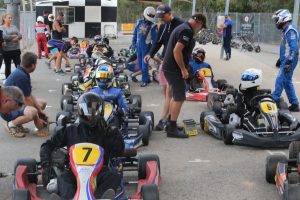 Big turnout
It was great to see so many people turn out for the BSM last month. 97 entrants. It's been quite a while since we've had that many drivers at a clubrun, which is a testament to the high regard in which Brian was held by all in the WA karting community.
I say, "all", as we had a good number of karters from other clubs join us on the day. They were all welcome, and I hoped they felt welcome. The weather played its part, with sunshine through to last light.
All the J's on the outgrid, Ross Sears on pole
Big Thanks
Thanks must go to the committee, who put in a lot of hard work to ensure the success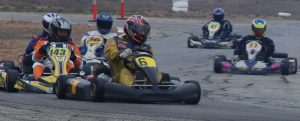 of the day, with prizes for KA4 Seniors and for Cadets. Thanks also to those businesses and individuals who donated – sometimes more than was asked – when they heard it was for the BSM.
Despite technical problems with the CMS computer dogging us early, Gus worked like a trooper to get it sorted and finally managed to get the karts rolling.
Brian's son-in-law Ron Pearce in Brian's kart, chasing trophy winner Kelvin Davies into the bus stop.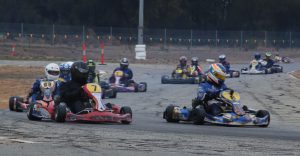 "J's" out in force
Of the 97 drivers, 19 of them – by far the biggest field of the day – were in KA4 Seniors, Brian's favoured class. And in homage to Brian, it was full of J's. It had people who had never raced J's, or even KA4, previously.
One feature of the event had nothing to do with kart racing. It was a foot race of Cadet 9's & 12's from the formation line to the finish line, all in their driving suits, of course.
BSM Trophy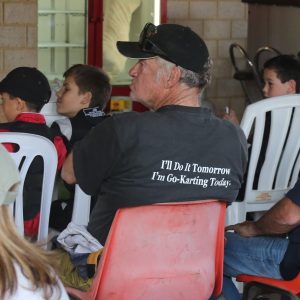 The Brian Smith Memorial Trophy winner was selected by last year's winner and went, with universal approval, to one of our "lifers", Kelvin Davies. Into his 60's and still giving the young ones a hurry up. 'On yer mate.
In what will become the tradition, last year's winner, Dave Harris, selected this year's winner and presented the perpetual trophy.
Kelvin telling it like it is.
Hurricane Spirit
The Hurricane spirit really shone through at the May clubrun. Well done to competitors, officials, canteen staff, pit crew, family supporters…to everyone who made the day such a success.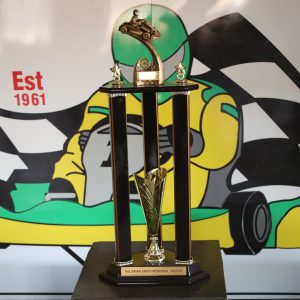 8th June
J Revival meeting at the Collie Winter Cup
3rd May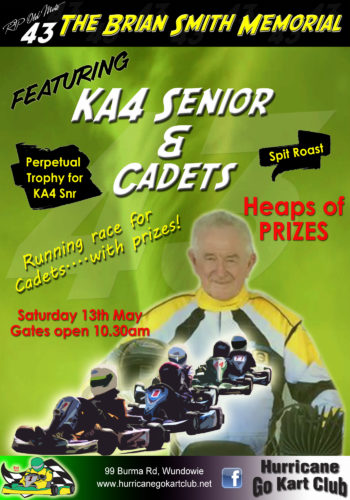 The Brian Smith Memorial Clubrun
The April Newsletter is available on the website. If you have read it or were at the April clubrun, you will be aware that the committee have been busy making sure that the Brian Smith Memorial clubrun in May will be a meeting to remember. With all the prizes on offer, it will be competitive, it will be fast, but above all, it will be FUN.
It will have a different format to any clubrun we have had before, so please check out the special supplementary regulations on the Supp Regs page.
Those of you who knew Brian will know that he embodied what clubrun karting is all about – or should be: He just wanted to race and have fun doing it, without worrying about the result. Even as his illness was overtaking him, he was out there getting race training to bring his times down. Talk about living for today!
So tell everyone you know to make the effort to get out for the May clubrun. Doesn't matter if they're not Hurricane members. Drivers from all clubs are welcome. In fact, non-drivers from anywhere are welcome. We would love to have anyone who wants to, to help out on the day. And it would be great to have people from outside of karting come along and spectate.
If you know anyone who's open to seeing something different, bring them along. This is going to be a great family day and we're really hoping to see you all there.
Anyone who wants to be involved, or wants more information about the day should call Amy on 0412 644 520, or email her at hurricanegokartclub@gmail.com.